Project Management relies on effective applications such as Story Mapping programs to encourage product discovery, develop clear images of the work at hand, and prioritize goals and tasks accurately. Till now, typical software only supports basic mapping functions, truly only accommodating smaller or straightforward, simple projects. DevSamurai understands that most teams and projects are more complex than this, demanding sophisticated features. Fortunately, they took that to the drawing board and came up with one of the best solutions on the market today: Portfolio Story Maps.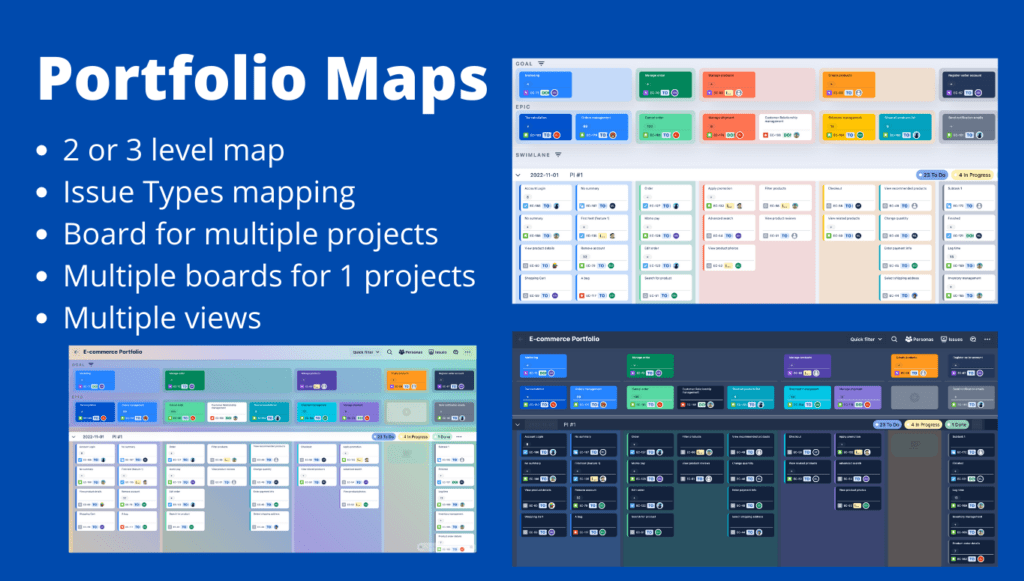 Essentially, Portfolio Story Maps allow for Multi-Dimensional Mapping opportunities. While teams using competitor apps can only view their story maps in one way, offering a limited scope of their project, DevSamurai changed the game. The Portfolio Story Maps feature allows for multiple levels, projects, boards, issue types, views, and themes. Project management can customize story maps to meet their project and team's specific needs, and members can understand the project and tasks to their full extent.
Ultimately, all teams can benefit from this new integration. Users have already remarked on a few of the main advantages:
Better Organization: Software allowing advanced breakdowns means your project can consider and clearly display every important element. If projects are constrained to one-board, one-facet maps then consideration can be lost and forgotten along the way.
Greater Risk Identification: Proper planning relies on being able to identify risks and potential roadblocks ahead of time. When management and teams can view full pictures of a project or multiple projects, they can better assess where they may run into trouble.
Coordination: In some cases, teams must coordinate schedules with other teams or departments. Tiered mapping helps determine how and when other key players will come into the picture.
Smarter Product Discovery: When story mapping facilitates structure and detail, team members can easily focus on user perspectives, and how steps and end-goals reflect the user.
Smoother Project Management: This application recognizes different types of work and helps to determine, break down, and organize complex work. It is easier for Project Management roles to be created and managed over the course of development.
It is also incredibly easy to learn the Portfolio Story Maps features, only involving a few steps. You can choose a Story Map Template with two or three levels, provide an easy-to-identify board name, and choose a name and attribute a Jira Issue Type for each level. While classic Types include Epic, Story, Task, and Subtasks, you can feel free to develop or customize your own types to suit your needs. Finally, you can ensure only authorized users can access the board by listing members and setting permissions to the viewer, planner, or admin. After creating the board, you can create and edit the board as any other Story Map. Similar to traditional maps, you can toggle story map or roadmap views, create user personas, develop a user journey, prioritize tasks, and plan sprints and releases.
If you are ready to take your story map experience to the next level, be sure to give Portfolio Story Maps a try!