What is a Digital Product? How to Create? Examples
"What is a digital product?" you might have asked yourself! Or have you ever considered digital products as a way to grow your revenues? Digital products are a great way to educate, sell, and deliver value to your audience at scale. In an internet-saturated world, great content is the best way to stand out, leading to higher conversion rates, engagement, and new customers.
Considering the volume of digital products available and the trend that will continue to play out even further in the future, it is no surprise that there is a lot of debate about how this affects the purchase journey. People are more engaged in their research process than ever! Since they have so much information at their fingertips. However, others might insist that too much information is available, making it hard for potential customers to know exactly what they should be looking out for.
Let's dive in to learn what is a digital product and how you can make one.
What is a Digital Product?
A digital product is one that can be delivered and consumed online.
Digital products are non-tangible goods that have been digitized or converted into an electronic format. They usually have no physical form, but they have an intangible value that can be measured in terms of time, effort, or money.
Digital goods are often used as promotional tools for businesses. They can be sold directly to consumers through websites or marketplaces or given away for free in exchange for customer details and feedback.
Role of Digital Product Manager
The role of a digital product manager is to define and manage a company's digital products. Digital product managers coordinate between departments and teams like engineering, development, design, and marketing.
The digital product manager is responsible for developing and executing the product strategy and roadmap, gathering and prioritizing product and customer requirements, and working with cross-functional teams, including engineering, design, and marketing, to bring the product to market.
Digital product managers need to understand their audience's needs and develop solutions that will improve the user experience. They also need to be able to create prototypes to test their ideas before they become a reality.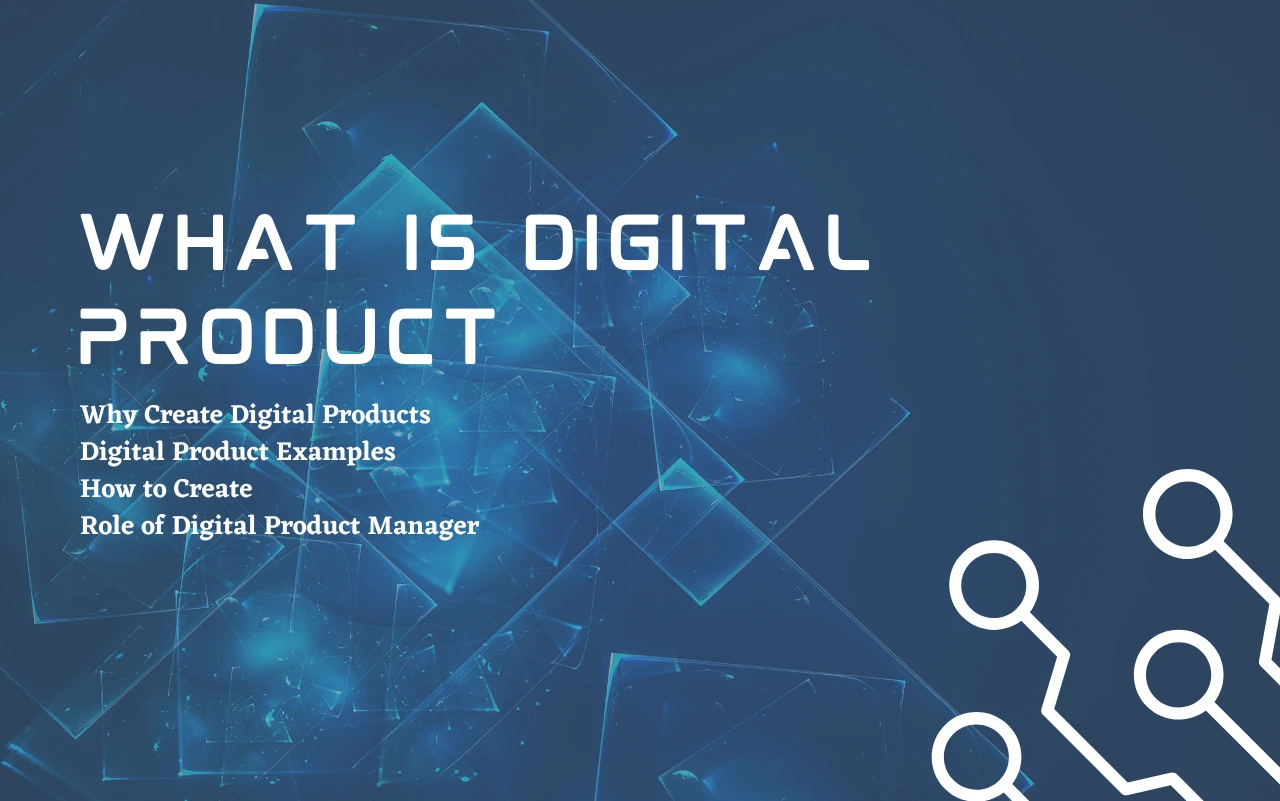 Why Create Digital Products?
Digital products are a great way to start a business because they are scalable, low-cost, and passive. So now you have enough idea of what is a digital product. Let's dig into its benefits:
Scalable
If you have an idea for a digital product and building it, you can sell as many copies as you want and make more money as your audience grows. The only limit is how much time and effort you want to put into it.
Easily Automated
Digital products are easy to automate, meaning you can spend less time on them and more time doing what you love. You don't have to spend hours creating each product; instead, you can spend just a few minutes on each one — and then they'll keep selling on autopilot!
Low Startup Cost
Digital products don't require much capital to start with. You don't need any inventory or inventory storage space (unless you plan on shipping physical goods). You only need some knowledge of how to create your product, some time, and some effort.
Easy to Make
Digital products are also very easy to make. Computers and software are all you need, which most people already have access to. It's different than making physical products where you need expensive equipment or materials (which many people don't even have). The biggest investment here is time — but as I mentioned before, even that isn't necessary because you can outsource everything if you want to!
Passive Income
Once someone buys your product, they will keep paying for it month after month without additional work. This means that once your product is built, it can generate money while you sleep!
Easy to Deliver and Distribute
Digital products can be delivered over the internet, which means anyone with an internet connection can access them. It also means that these products can be made available anywhere in the world at any time and at zero cost.
More Sustainable
One of the most obvious benefits of digital products is that they're more sustainable than physical goods. For example, if you're selling a product delivered as a piece of software (e.g., a computer game), once your customer has downloaded it, there's nothing left to manufacture or ship. The moment someone buys one copy of your e-book or online course, you can sell another immediately and another after that without spending additional time or money on production.
Infinitely Replicable
Digital products can be copied without losing quality or fidelity. And because they do not require additional material resources, they can be duplicated at zero cost (assuming you already have the software needed to create them). Physical products require raw materials such as paper, ink, and paint that are often scarce in supply and expensive to produce.
Digital Products Examples
Digital products are a big part of the online business world. They can be anything from an online course to a printable, and they are a great way to give your audience something they can use repeatedly.
These most profitable digital product examples will help you understand what is a digital product even in a better way!
1.    Online courses
If you have something that you know how to do, teach it! This can be anything from cooking to marketing strategies or even general life lessons. You could even create an online course about how to run an online business!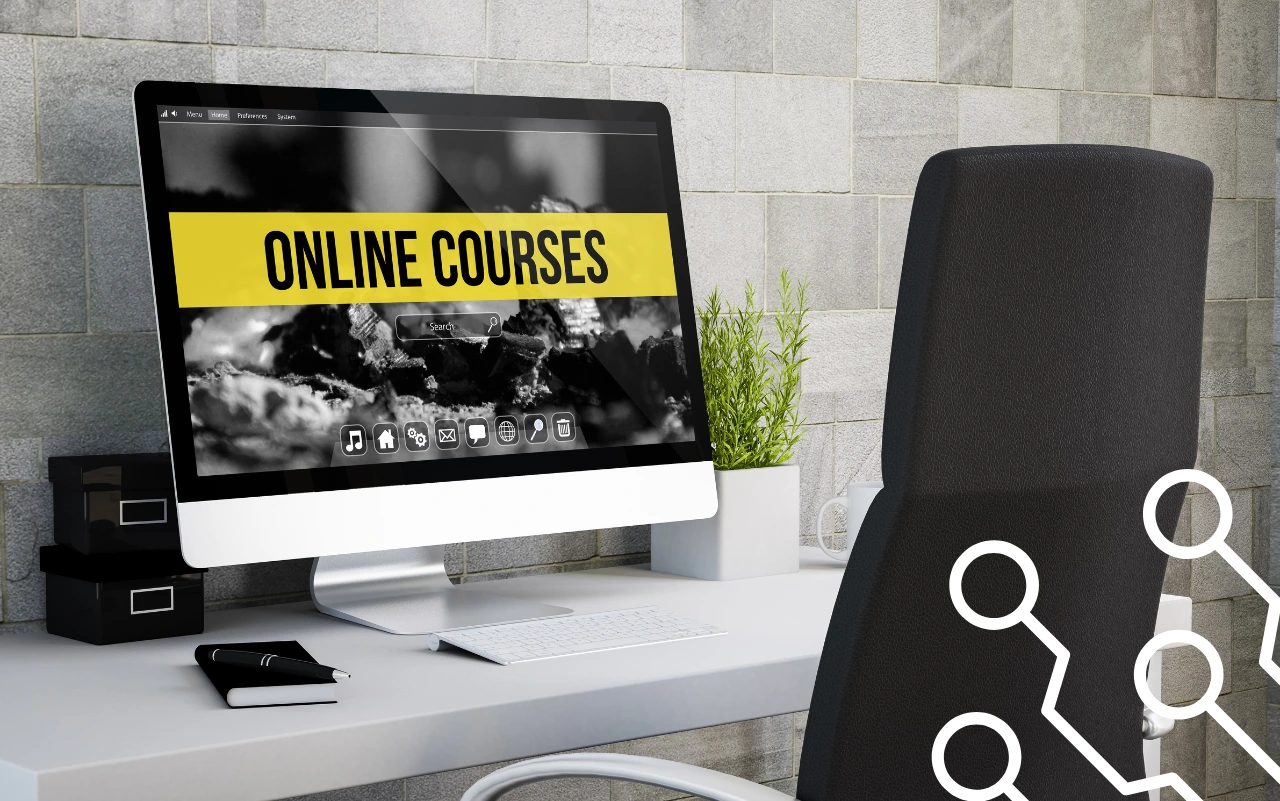 2.    Membership Content
Memberships are a great way to build an audience and create recurring revenue. Create a course or membership site where people pay a monthly fee for exclusive access to your teaching.
3.    Templates
Templates are pre-designed files that can be downloaded by anyone who wants to use them as part of their website or blog. These can range from free ones available on the internet (like this one) to paid ones that cost $10-$20 or more each.
4.    Webinars
Webinars are live training events where an expert teaches their audience about specific topics to help them improve their business skills or get more clients/customers/etc., depending on the purpose of the webinar itself.
According to Research Nester, the global webinar market is expected to reach $800 million by 2023. This development can be linked to several elements, including the rising acceptance of online education and the expanding demand from companies for distance employee communication.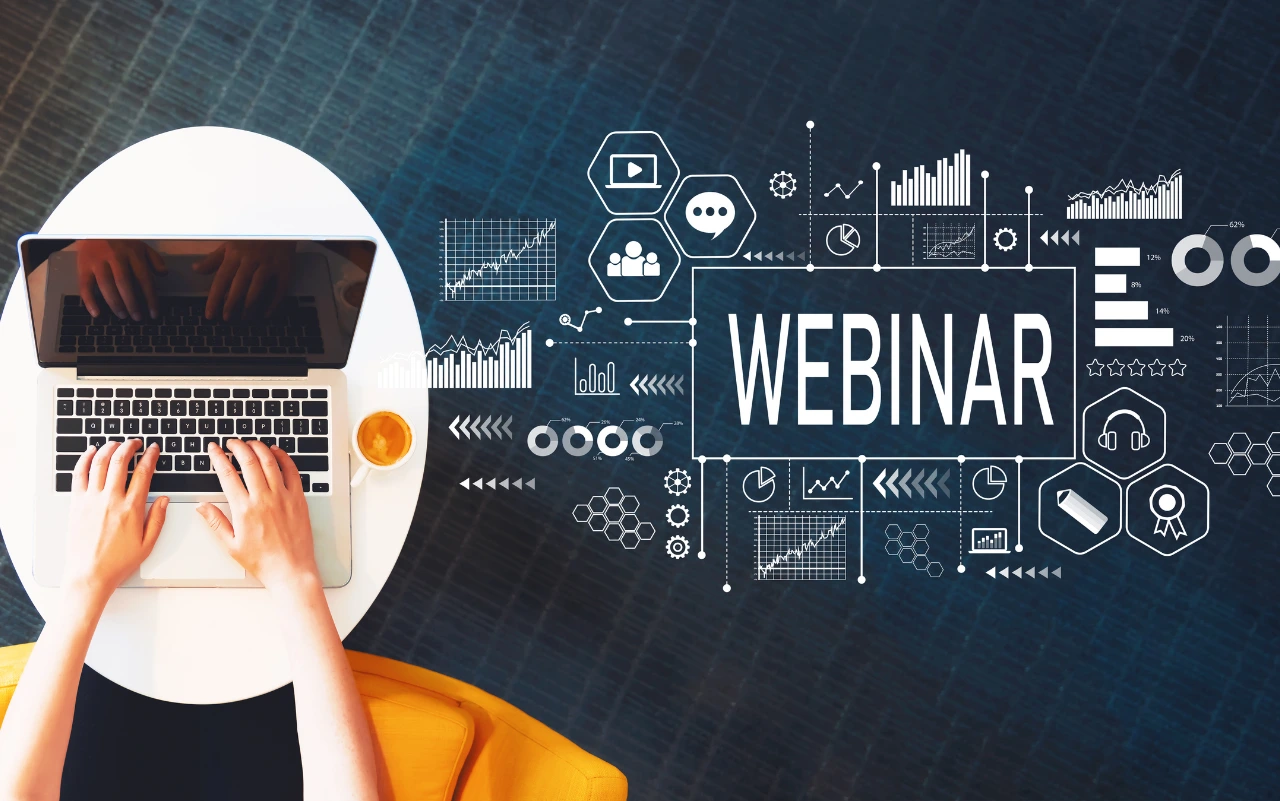 Webinars are the most profitable digital products and can be very lucrative if done correctly because they allow you to sell a high-ticket item without having any overhead costs.
5.    Sound Effects and Music
Sound effects and music can be used in videos, games, apps, and more. You can create them or find royalty-free sound effects from websites like AudioJungle or Pond5.
6.    Printables
If you are searching for what is a digital product, you probably didn't know that printables are also one of them. Printables are images that can be printed as artwork or gift tags — they're perfect for creating digital scrapbooking items!
7.    Stock Photos and Presets
Stock photos are images that people buy and use for their blog posts or social media posts. People will often buy on Shutterstock or another stock site, but there are many free ones out there as well! A preset is when you edit one photo (or several), so anyone can use it as if it were their photo. You should include a tutorial on using each photo so that others know exactly what they're doing with your preset.
8.    Ebooks & Audio Books
Ebooks and audiobooks are perfect for niche topics that can be broken down into smaller segments. A book on dog training might contain chapters on teaching your puppy to sit, walk on a leash, and other aspects of training.
9.    Podcasts
When you search for what is a digital product and do not realize podcasts hold a significant place within them, you're missing out on something important. Podcasts are also one of the most profitable digital product examples. Podcasts are audio recordings that typically include interviews with experts in various fields, such as health or finance. You can also record yourself talking about a topic that's interesting to you and your audience, then upload it to iTunes or another podcast host like Libsyn or SoundCloud so people worldwide can listen to it wherever they want!
How to Create Digital Products?
You know what is a digital product. But do you know how to create digital products? Creating digital products can be very lucrative if done right. Here's how to create digital products:
Get an Idea
First of all, you must have a deep knowledge of what is a digital product. This will make the further procedure easier for you.
Research to Add to Your List of Business Ideas
Once you've got a good idea of what is a digital product, it's time to start researching. The goal here is twofold; first, you want to ensure your idea isn't already out there. If someone else has already done it, consider another direction. The second goal is to learn as much as possible about your niche and target audience. It facilitates at the time of product creation, as you know, every step of execution.
Validate it to Make it Solid
When you have a product idea and have researched the topic, it's time for validation! As mentioned above, this means finding out if anyone wants or needs what you intend to sell before you go ahead and invest any time or money into creating or marketing the product itself.
Create an e-store and Sell
After validating your idea and ensuring demand for it, start building an e-store around it. This way, when you launch your product and start selling it, people will have a place to go where they can purchase it immediately.
Final Words
What is a digital product? When we talk about digital products, they are a set of programs that solve problems, resolve problems and improve the quality of life. Look at what is needed in the market. Find out which product will be needed in the next few years and which problems need to be solved by this product.
There are different techniques for product owners and designers to use in digital product creation. The Agile User Story Mapping Tool provides an easier way to visualize and adds to a project's requirements.