Program Manager vs Product Manager: Key Differences
The new role of "Product Manager" is becoming more and more relevant these days. If you're just getting started in this field — or want to take steps to advance your career — then it's important to understand the key concepts of program manager vs product manager. These two roles play major roles in building roadmaps, managing projects, and ultimately delivering software products.
How do program managers and product managers differ? It is common to feel this confusion because they are similar in their roles, especially in the startup space. Consider that both manage and coordinate teams to create products. In this article, we will highlight the program manager vs product manager differences to develop a better understanding of both these roles.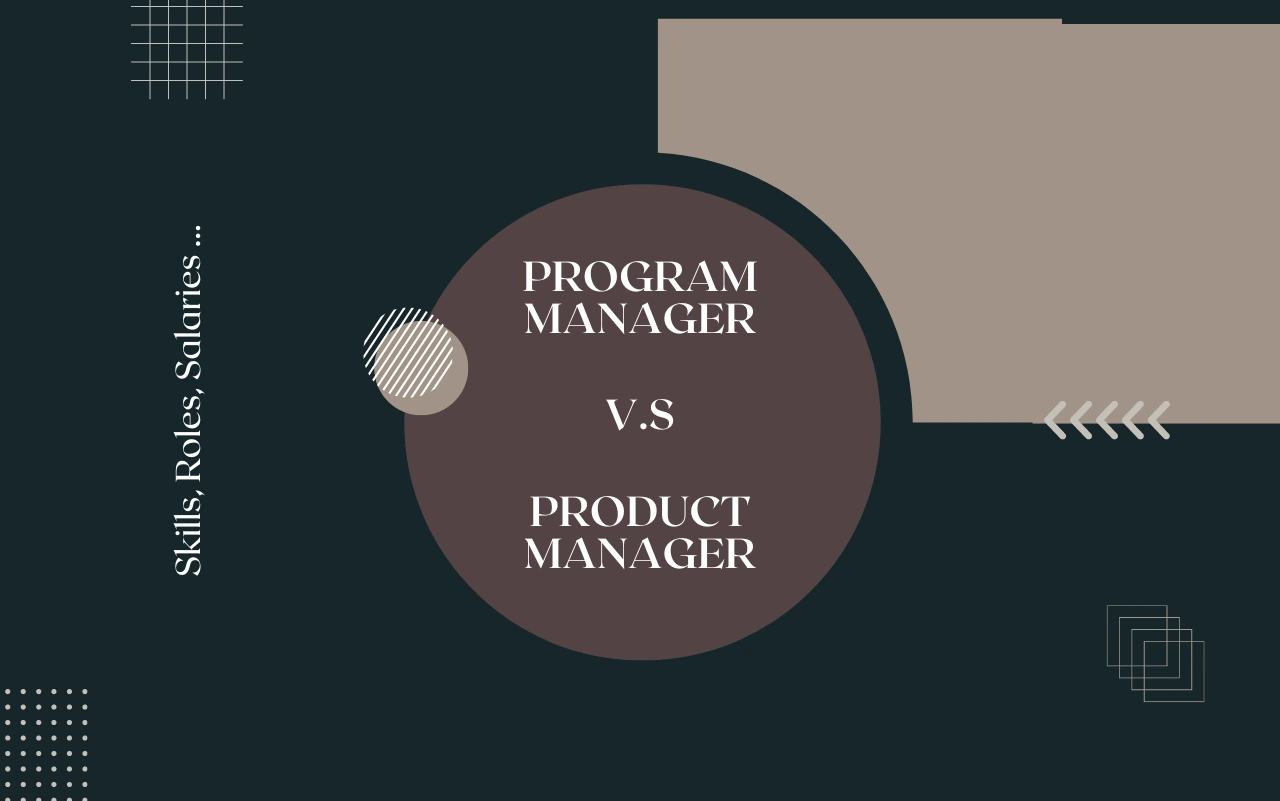 Program Manager vs Product Manager: Who are They?
A program manager is in charge of managing a project and ensuring that it stays on track. By contrast, a product manager oversees a product journey. It's important to note that these two roles aren't interchangeable.
Program Manager
A program manager works to ensure that resources are allocated correctly, which means they are responsible for completing tasks and meeting deadlines. Additionally, they ensure that other people involved in the project have everything they need to complete their work.
Product Manager
A product manager is responsible for managing the entire lifecycle of a product by gathering information about customer needs and wants, developing marketing strategies, and ensuring that products are profitable. Product managers also focus on improving existing products or creating new ones based on current trends in technology or consumer preferences.
What's the Difference: Program Management vs Product Management
Examining the jobs of the Product Manager and Program Manager will help you understand their key differences. You'll feel more prepared to tackle the Product Manager vs Program Manager discussion once you've understood the distinctions between the roles and the skills required to fulfill each. In addition, it will serve as a useful guide as you explore the murky waters of program management vs product management.
Product Manager Roles and Responsibilities
Product managers are one of the most important people in a startup. They're responsible for ensuring that the product is being built correctly, with the right features and functions, on time, and within budget.
Product managers are responsible for the following tasks:
Defining the product vision
Setting goals for the team and measuring success
Working closely with designers to ensure that products are designed well and meet user needs
Working closely with engineers to ensure that products are built well and meet user needs
Project Manager Roles and Responsibilities
Project Managers are responsible for managing projects. Roles and responsibilities vary from one organization to another. These are accountable for the following:
Planning and scheduling work activities
Ensuring that the project scope is clearly defined, understood, and agreed upon by all stakeholders
Managing changes in scope or requirements that occur during the life of the project (sometimes called change control)
Managing risks related to the project
Establishing guidelines and procedures to ensure quality outcomes
Monitoring progress against planned milestones, budgets, and schedules
Skills
The skills of a product manager and a program manager are somehow similar, but there are also some differences.
Product Manager
Imaginative and meticulous in one's approach.
Expert-level familiarity with the Agile framework.
Capability to think critically and solve problems deftly.
Superior abilities in persuasion, presentation, and leadership.
Exemplary capacity for planning and scheduling
Program Manager
Expertise in allocating funds and managing resources.
Competence in resolving conflicts and solving problems.
Superior understanding of project and program management techniques.
Competence in leading projects and groups.
Comfortable using Microsoft Office products like Word, Outlook, and Excel.
Salary
According to Glassdoor, the annual salary of a project manager can range from $46,000 to $107,600, with an average of $66,000. A product manager's salary ranges from $71K to $146K, with a mean of $109K.
Is a Program Manager Higher Than a Product Manager?
It depends on the organization. In many cases, a program manager serves higher than a product manager because they manage multiple products simultaneously. Some programs cross over into products, so the program manager may be responsible for a product that still needs to be created.
This answer also depends on what kind of organization you work for and where you're located (for example, government vs. private sector).
Can a Program Manager Become a Product Manager?
The answer is yes. However, you must be aware of some differences between the two roles. At some point, your responsibilities will shift as you gain more experience and take on more responsibility.
As a product manager, a program manager's project management skills can be advantageous. If you are a program manager aspiring to become a product manager, you must create a transition plan. You may wish to become acquainted with your current organization's product managers or learn more about development.
What is the Difference Between a Program Manager, Project Manager, & Product Owner?
Program managers are responsible for coordinating multiple projects and ensuring that they are on track. Project managers manage activities related to a specific task or assignment. In contrast, product owners represent the voice of the customer within an organization. They work closely with stakeholders and other key members of an organization's team to determine what changes should be made to meet customer needs.
The Verdict
The primary distinction between the two is that program management is primarily a strategic responsibility, whereas project management is mainly a tactical one.
The responsibility of a product manager is to design, develop, and produce products for the company. Program Managers provide Product Managers with strategic guidance to execute product development plans effectively.
No matter which role you choose, an Agile user story map & roadmap will help you in all processes. User story maps help managers and other team members plan, track and manage agile user stories. You can create a map quickly with the help of a few drag & drop features.